We've been getting a lot of questions about the seating at the Williams Center, so here's the best way to answer those – the seat map! Those seats you see grayed out – those are our 5-year Patrons! Notice, not everyone chooses the front row.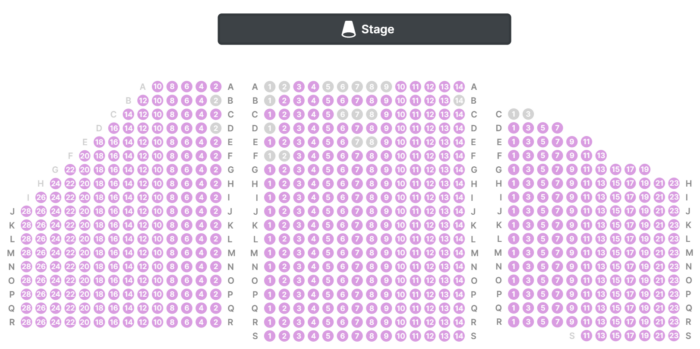 There are still some really excellent seats available, and you have a week to snag one as a new 5-year Patron, which will reserve your seat for ProgStock 2023, 2024, 2025, 2026 and 2027!
Why become a 5-year Patron?
You get to lock in that favorite seat, but now I'm repeating myself
You get to sneak into the lobby and check out the merch at least 30 minutes before everyone else
You get front-of-line access to the meet-and-greets
You get a really cool merch pack with items donated by our artists along with ProgStock merch (some exclusive to our Patrons, including a special lanyard just like the one worn by our artists and staff)
You get free passes to any livestream we offer in between festivals
Occasionally, ProgStock alumni offer incentives to our Patrons for shows at other venues or on new music releases
You get to help us keep this incredible festival alive – Trust us, it's an act of love, and every bit of help counts!
And because of that, you get our undying gratitude!
For more information, and some testimonials from our existing Patrons, click here!