Deane Arnold
Pumpkin Sculptor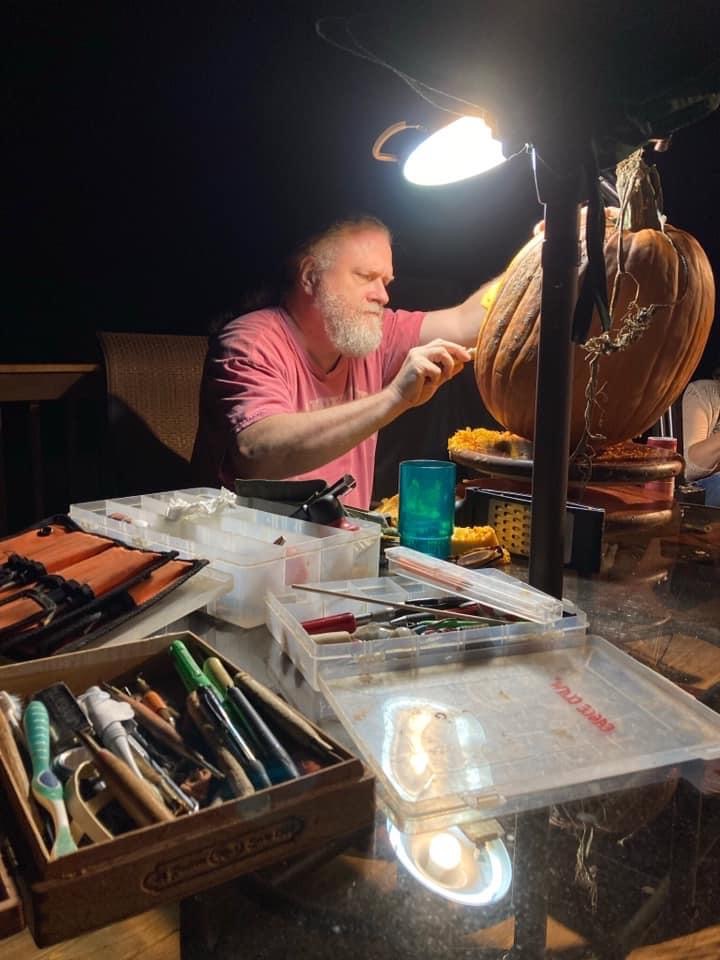 Deane Arnold is one of the most recognized and imitated pumpkin artists in the world. Yes: that's a thing. He has appeared on Food Network's Halloween Wars, and works behind the camera on Outrageous Pumpkins as a pumpkin carving and photography consultant, where the production company has designated him as "Pumpkin Artist in Residence." What began as a whim one Halloween has grown into a spectacular form of performance art.
For the last several years, Deane has been instrumental in developing high profile pumpkin-themed Halloween events, and he has collaborated with a variety of elite artists. Each season has seen significant leaps forward in creative innovation, and event attendance has steadily increased.
Deane's work has been displayed throughout North America. He enjoys working with all media and especially likes the fact that people have a hard time accepting that his pumpkin carvings all rot away.
Links
Facebook: https://www.facebook.com/pumpkin1962
Instagram: https://www.instagram.com/deanearnold/