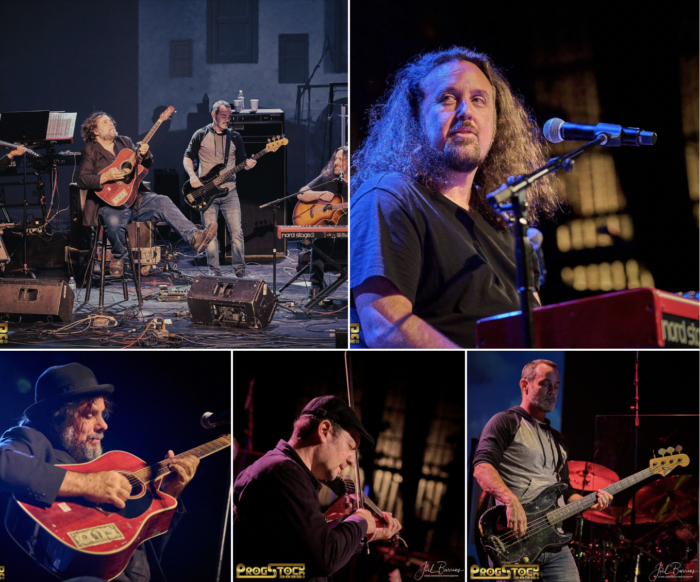 Dave Kerzner will be coming to ProgStock with his all-star band to bring us his new solo concept album called Heart Land Mines Vol. 1.
Heart Land Mines is based on true stories gathered when Dave drove back and forth across the country between LA, NY and Miami trying to decide where to live and what he was going to do in life. This was the mid to late 90s when he had all his stuff in storage and moved out of his then girlfriend's Santa Monica apartment. He had grabbed a suitcase and guitar and just started driving with no particular plan. Over 25 years later, you'll finally be able to hear the songs that originated from this experience!
Dave and his band will also perform songs from his previous solo albums plus a special 10th Anniversary celebration of Sound of Contact's Dimensionaut where Dave will be joined by guitar extraordinaire Fernando Perdomo, SOC's Matt Dorsey, Durga McBroom (Pink Floyd) and special guests Randy McStine, Michael Sadler, and more to perform the whole album live!
Heart Land Mines
features a variety of talented musicians including
Fernando Perdomo
,
Matt Dorsey
,
Joe Deninzon
,
Durga McBroom
,
Mark McCrite
,
Lyle Workman
,
Alex Cromarty
,
Tetra Fletch
, Derek Cintron, and Dave's son Daniel. We understand there are still more unannounced special guests!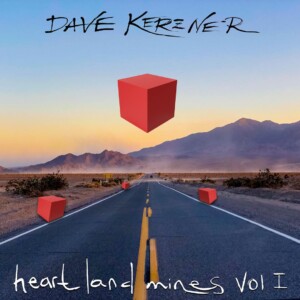 Photo & Album Cover by
Erik Nielsen
, Brigitte Roka and Dave Kerzner
Band lineup
Dave Kerzner: Keyboards & Vocals
Fernando Perdomo: Guitars, Backing Vocals
Matt Dorsey: Bass, Backing Vocals
Derek Cintron: Drums, Backing Vocals
Durga McBroom: Backing Vocals
Special Guests
Michael Sadler (SAGA): Vocals
Randy McStine (Porcupine Tree): Guitars, Vocals
Joe Deninzon (Kansas, Stratospheerius): Violin
Links
About Dave Kerzner
Dave Kerzner (aka "Squids") is a songwriter, producer, keyboardist and vocalist who is best known for co-writing and co-producing Sound of Contact's award-winning concept album, Dimensionaut, and the lead of the Progressive Rock group In Continuum with Marco Minnemann, Randy McStine and others. In addition to Dave's career as a solo artist, Dave is part of several projects including the UK-based band Mantra Vega with Heather Findlay and Arc of Life, a band formed with current members of the band Yes.
Over the years, Dave has worked with many artists and producers ranging from Kevin Gilbert to Keith Emerson and ELP, Steve Hackett, Steven Wilson, Alan Parsons, Crowded House, Genesis, L. Shankar, Bono and The Edge, Ginger Baker, Nick Mason of Pink Floyd, Neil Peart of Rush, Jerry Marotta of Peter Gabriel, Billy Sherwood and Jon Anderson of Yes, David Longdon (Big Big Train), Rolling Stones, The Who, Durga and Lorelei McBroom (Pink Floyd), David Kilminster (Roger Waters), Joe Lynn Turner of Deep Purple, Ken Scott (Beatles, Bowie, Elton John), Hugh Padgham (The Police, Genesis), Heather Findlay (Mostly Autumn), Nick Davis (Genesis, XTC), Ringo Starr, Bob Siebenberg (Supertramp), Woody Woodmansey (David Bowie), Sam Phillips, T-Bone Burnett, Francis Dunnery (It Bites, Robert Plant), Phil Ramone, Billy Cobham, Terry Bozzio, Rod Morgenstein, Danny Gottlieb of Pat Metheny Group, John Paul Jones of Led Zeppelin and Them Crooked Vultures, Smashing Pumpkins, Tom Waits, Barbara Streisand, Madonna, Beyonce, Pearl Jam, Aimee Mann, Jon Brion, Nick Raskulinecz (Foo Fighters, Rush), Allen Sides (Ocean Way Recording), Rik Emmett (Triumph), John Wesley, Colin Edwin and Gavin Harrison (of Porcupine Tree), Carmine and Vinny Appice, John Blackwell (Prince), Ed Greene (Steely Dan), Alastair Greene (Alan Parsons Project), Russ Parish (Steel Panther), Toss Panos, Corky James, Nick D'Virgilio (Tears for Fears, Genesis, Big Big Train, Spock's beard) and others.
After many years working in sound design and production with Sonic Reality and as a keyboardist with other artists, Dave decided it was time to take center stage as lead vocalist and put out his first Progressive Rock album as a solo artist, New World, in 2014.