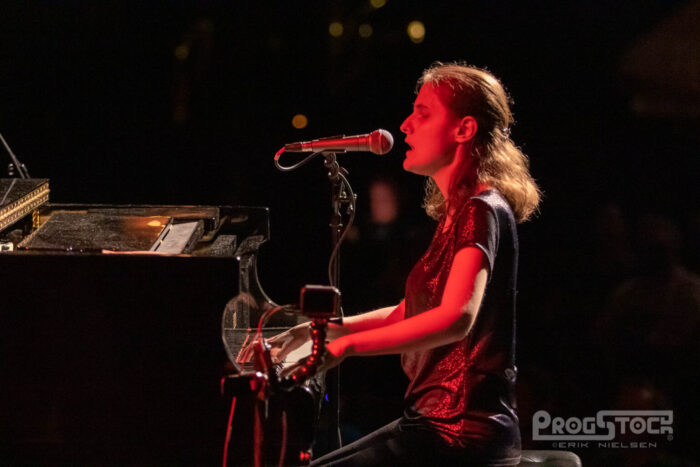 Rachel Flowers first gained notice for her solo covers of the music of Keith Emerson while she was still in high school. Since that time she has gained international recognition for her original compositions and her live performances, incorporating elements from her classical and jazz training along with a wide variety of musical influences from the worlds of rock, pop, and R&B.
In 2017, the award winning documentary film Hearing is Believing was produced about Rachel's unusual life and talents. She has also released three albums of her original music, Listen (2016), Going Somewhere (2018), and Bigger on the Inside (2021). Rachel has lent her talents to recordings with Michael Sadler, Marcelo Paganini, Telergy, and others, as well as appearing on Keith Emerson: Beyond the Stars, and the Official Keith Emerson Tribute Concert DVD and CD, Fanfare for the Uncommon Man.
Rachel has two new albums in progress, and is featured on the United Progressive Fraternity project, Planetary Overload Part 2: Hope.
Discography
Hearing is Believing (documentary soundtrack, 2016)
Listen (2016)
Going Somewhere (2018)
Bigger on the Inside (2022)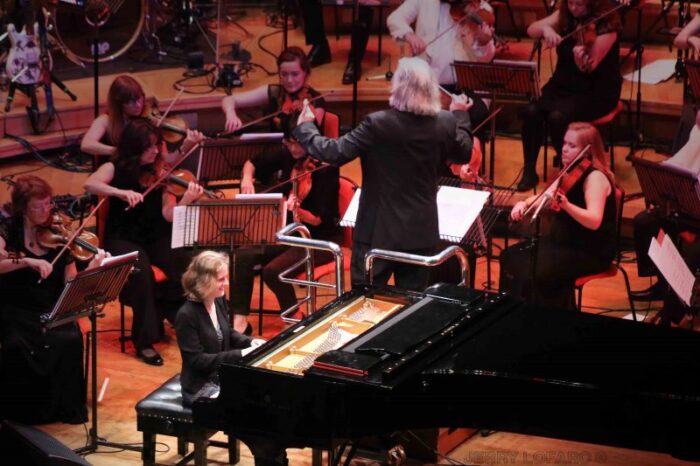 Links
Website: http://www.rachelflowersmusic.com
Bandcamp: https://shop.rachelflowersmusic.com/
YouTube: https://www.youtube.com/user/12stringbabe/videos
SoundCloud: https://soundcloud.com/rachelflowers-1
Facebook: https://www.facebook.com/RachelFlowersMusic/
Instagram: https://www.instagram.com/rachelflowersmusic/
Twitter: https://twitter.com/RFlowersMusic