Annie Haslam
Intuitive Abstract Expressionist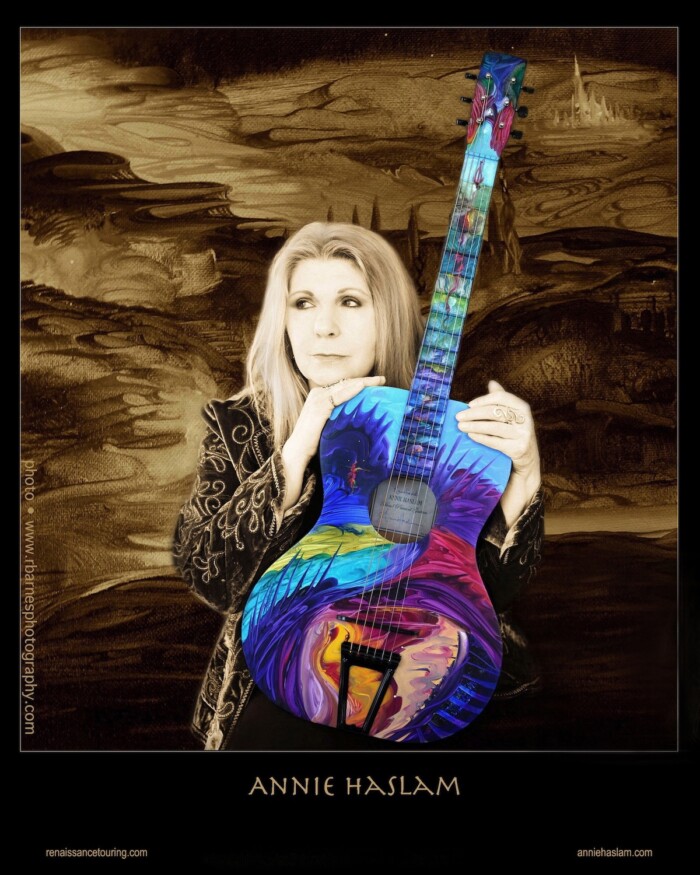 The woman whose crystal clear, high-flying soprano vocals earned her worldwide attention as the lead singer of the English classical rock band Renaissance has achieved an entirely new level of appreciation as an Intuitive Abstract Expressionist.
On canvas, Annie Haslam's unmistakable world of sound is taken into unique vistas of color and vibration, not unlike the flow of her five-octave voice. Transporting the viewer to other worlds and through inner boundaries. It is her goal, to bring healing, serenity and peace through her work.
As well as painting on canvas she paints musical instruments and has a form of synesthesia where she can paint songs by tuning into the person who is commissioning, where she gathers what they feel about the song and what it does to them…
From the beautiful Miles and Miracles C.F. Martin acoustic guitar she was commissioned to paint that is on display at their museum in Nazareth, PA, to exhibiting her work at the Florence Biennale in Italy, Annie has come along way creating her own style of painting. Through her world of color and endless imagination one can totally integrate themselves into her art, every viewer seeing many different things.
Most recently Annie showed five of her hand painted guitars at The Morrison Hotel Gallery in NYC as part of an exhibit by photographer Jonathan Singer called The Art of The Guitar.
Nicholas J. Sands, Director of Sands & Company Fine Art in New York City, heralded Annie's paintings as "magical, enigmatic and wondrous for their ability to take us to a far-away place…of fluid forms that are at once alien and familiar, primordial yet recognizable, which dance in an endless array of colors that are as rich and intense as molten lava."
Colm Rowan, Director of Image Makers Art says "Annie's paintings evoke her interior world which is liquid and organic and constantly shifting in emphasis."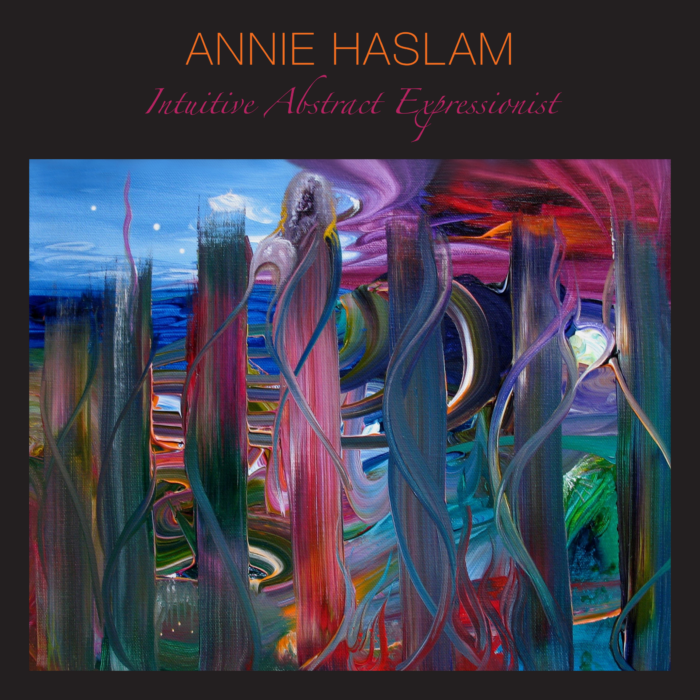 SHE LOVES TO PAINT AS MUCH AS SHE LOVES TO SING
Links:
www.anniehaslam.com
www.facebook.com/anniehaslamart
Speaking of singing…have you seen this great new album?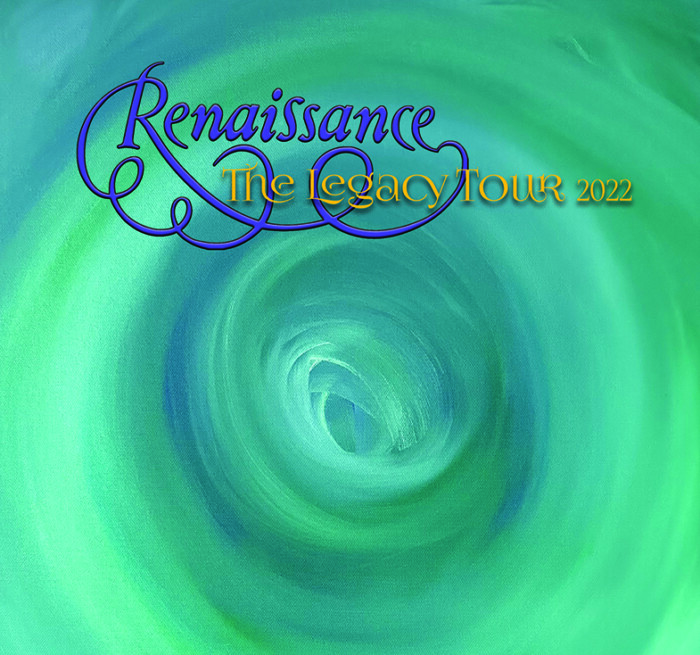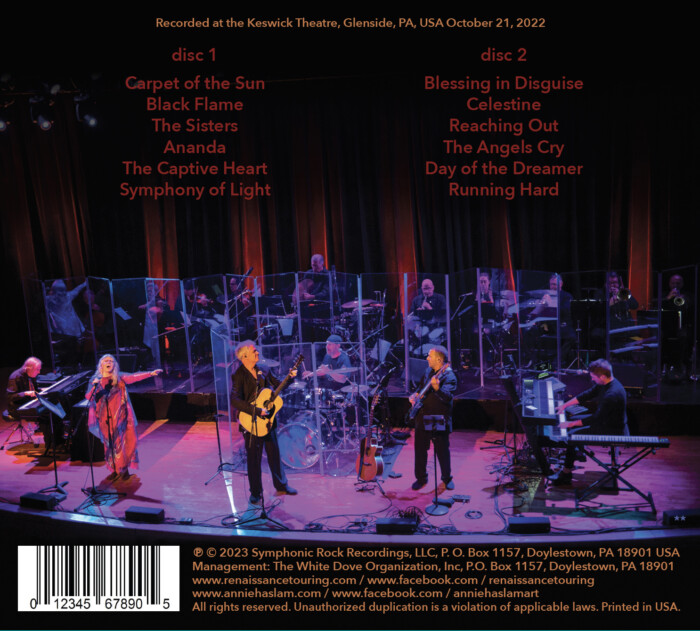 You can order the CD in the Renaissance online store, or pick one up at the festival!