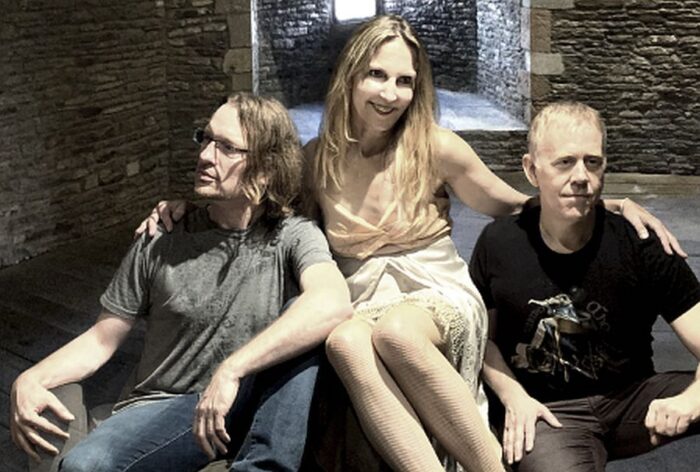 Steve Unruh is a Rhode Island-based multi-instrumentalist and singer, able to switch deftly from violin to flute to guitar while playing percussion and singing throughout. Aptly known as the "Swiss Army Knife of prog," Steve has released nine solo albums, five studio albums with the band Resistor, ten studio albums with The Samurai of Prog, and many other collaborations and guest artist appearances. Steve co-produces UPF and recently joined the band Unitopia. Steve has been touted as producing some of the deepest, most organic true-to-life music around for nearly a decade.
www.steveunruh.com
https://steveunruh.bandcamp.com/
https://www.facebook.com/steve.unruh.507
Phideaux Xavier is a musician and songwriter residing in Los Angeles whose unique musical style gained the attention of the progressive rock community upon the 2007 release of his Doomsday Afternoon album. The critically acclaimed album sparked invitations to play several prominent progressive rock festivals both here and in Europe as a ten-piece band. He has released nine band albums and several solo and experimental works, with many more projects always in the pipeline. Phideaux is known for pushing musical boundaries, defying genre, and has been described as "one of the most distinctive and essential artists in modern progressive rock."
www.bloodfish.com
https://phideaux.bandcamp.com/
Valerie Gracious is a singer and classically trained pianist who has made music with Phideaux since they attended high school together. She was the principal singer and keyboardist in his early band, Sally, Dick and Jane; and made guest appearances with The Sun Machine, both New York City-based projects. Since then, she has appeared on almost all of Phideaux's albums and has performed live with him in various iterations, earning her the sobriquet of the "voice of Phideaux." Most recently, Valerie appeared as a guest vocalist on the Samurai of Prog's album, "The Lady and the Lion."
https://www.facebook.com/valerie.gracious.5/
71319 Live at Monforti Manor: "Three masters of the genre veer away from the obvious to serve delicious surprises for afficionados."
The release of this collaborative album last year established these three artists as an exciting trio with their own progressive vibe. Bringing power and nuance to a selection of songs from both Unruh's and Phideaux's catalogs, the album has received much critical acclaim, described as "a thing to savor and cherish"(DME Let It Rock), "the best live show of recent times" (Caerllysi Music), and "as close to a perfect live album you are ever likely to hear" (DPRP).