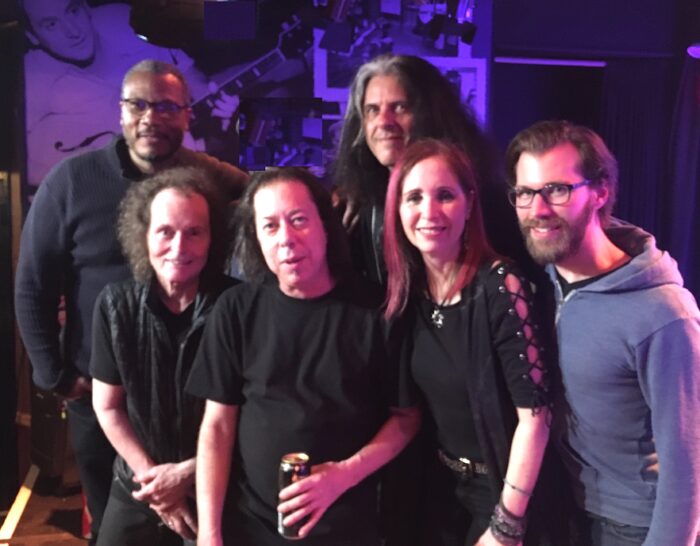 NYC-based Jane Getter is a "triple-threat" (Geoff Wilbur)—guitarist, singer, and award-winning composer. Getter's 2021 release, Anomalia, coalesces a lifetime of musical exploration into intricate arrangements, powerful playing, and killer solos.
Getter has been shredding boundaries since picking up a guitar at age eight. She cites musical influences Mahavishnu Orchestra, King Crimson, Porcupine Tree and guitar influences Jeff Beck, Allan Holdsworth, and Wes Montgomery. On her first tour, with legendary jazz/blues organist Brother Jack McDuff, Getter's musical language expanded to embrace the groove-oriented music that she saw thrilling audiences.
Getter has also toured and played with Lenny White, Ursala Dudziak, Jaimoe (of the Allman Brothers), Michal Urbaniak, Kenny Garrett, The Roots the jam, Mike Clark (Headhunters), Adam Holzman & Brave New World and the Saturday Night Live Band.
Following solo albums Jane (Lipstick Records, 1999), See Jane Run and Three (Alternity Records, 2005, 2012), the new songs Getter was composing had a fuller, richer sound than anything she had recorded before. For releases On (Snapper's MadFish Music, 2015), ON Tour (Big Fun Productions, 2017) and Anomalia, Getter formed Jane Getter Premonition to fulfill the promise of these compositions, assembling players Adam Holzman (Steven Wilson Band, Miles Davis), Alex Skolnick (Testament), Chad Wackerman (Frank Zappa), plus Bryan Beller, Mark Egan, Gene Lake, Stu Hamm, special guests Vernon Reid, Corey Glover, Theo Travis and singers Randy McStine and Chanda Rule.
Jane Getter Premonition has carved out a niche at the intersection of jazz, rock, metal, and singer-songwriter with masterful playing of Getter's "complex, sophisticated, and dynamic" compositions (All About Jazz). On tour, JGP has dazzled audiences nationally and internationally at ProgStock Festival (US), Outreach Music Festival (Austria), San Francisco Jazz Festival, bFlat Bar (India), Warsaw's Guitar City (Poland), Borderline (UK), North Sea Jazz Club (Netherlands), Iridium (NYC) and more. JGP has opened for Allan Holdsworth and continues to open for Brand X.
Getter's inventive approach to improvisation using scale design is available as a course on TrueFire. Getter's extensive teaching credits include clinics and master classes for national and international institutions such as Swarnabhoomi Academy of Music (India), Guitar City (Poland), NYU Guitar Intensive, Cal State's Jazz School, National Guitar Workshop (Ct.), McNally Smith College of Music (Michigan), Outreach Music Festival (Austria), Sarah Lawrence College, Hochschule für Musik (Germany) in addition to private clients.
Jane Getter Premonition's touring line-up is Jane Getter (guitar/vocals), Adam Holzman (keys), Alex Skolnick (guitar), Mark Egan or Paul Frazier (bass) and Chad Wackerman or Gene Lake (drums), with appearances by Randy McStine (guitar/vocals).
ProgStock 2021 band lineup
Jane Getter – guitar, vocals
Randy McStine – vocals
Adam Holzman – keyboards
Alex Skolnick – guitar
Gene Lake – drums
Paul Frazier – bass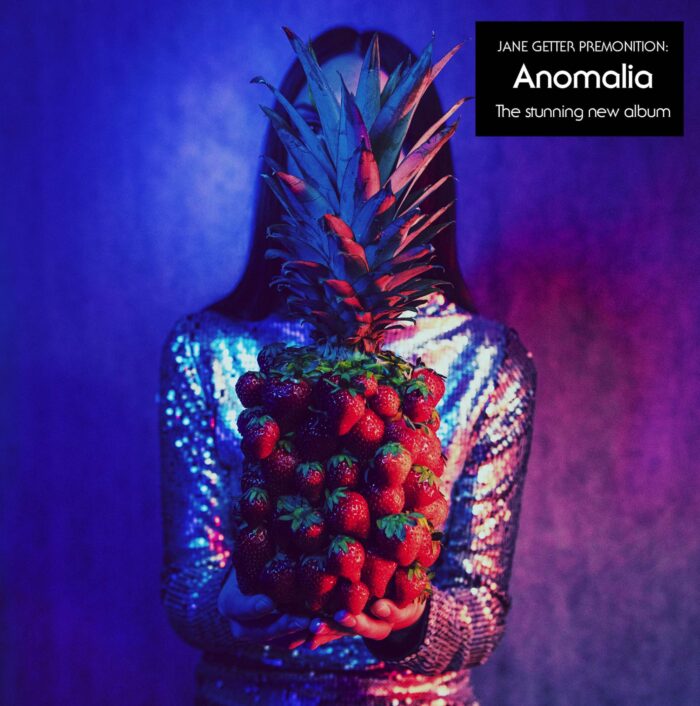 Links:
Jane Getter Website: www.janegetter.com
Facebook: https://www.facebook.com/janegettermusic
Twitter: https://twitter.com/janegetter
Instagram: https://www.instagram.com/janegetter
YouTube: https://www.youtube.com/user/janegetter
Bandcamp: https://janegetter.bandcamp.com
Spotify:
https://open.spotify.com/artist/2RsuDfEsuKWNNzD8jOC1P4
https://open.spotify.com/artist/6mDubjqvciDpy5jEjzgFvy
Soundcloud:
https://soundcloud.com/janegetterpremonition
https://soundcloud.com/janegetterofficial