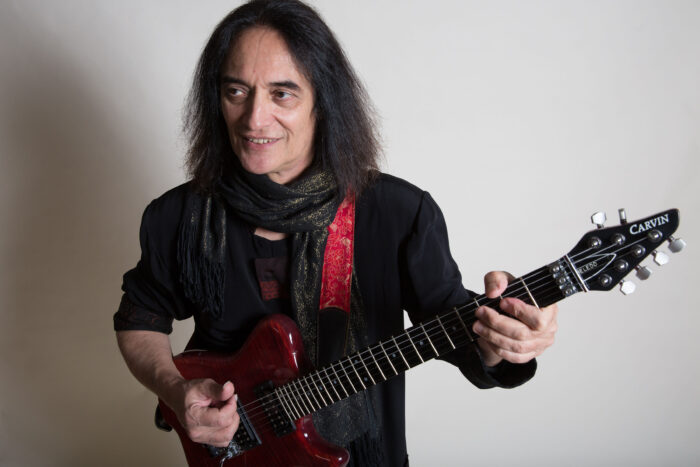 Beledo gained guitar-hero status in his teens, playing every theatre in his hometown of Montevideo, and captivating audiences in Uruguay and Argentina.
Today living in the US, he belongs to the Moonjune Records family with the second album on that label called Seriously Deep featuring the legendary Tony Levin on bass and and the amazing Kenny Grohowski on drums known for his work with John Zorn, Felix Pastorius, Brand X and many others. His previous album on Moonjune called Dreamland Mechanism featured legendary Gary Husband on drums and Lincoln Goines on bass.
His next Moonjune project for next year is currently in production, recorded at La Casa Murada  in Barcelona, Spain, with Carles Benavent (bass) and Jorge Pardo (flute), known for their unforgettable work with Paco De Lucia, the definite number one flamenco guitarist in the world.
He went on tour to China with his band featuring Indonesian Superstar Dwiki Dharmawan with whom he performed twice in Indonesia.
In the North East USA, he went on tour with his trio opening for the one and only Allan Holdsworth, and years later opening for the legendary British Jazz Rock Progressive band Soft Machine, which were bands that inspired him early in his career as a teenager with Uruguayan rock and blues super-group, Dias de Blues and his pioneer jazz-rock bands, Maytreya, and later on, the mythical Siddhartha, inspired by the then leading jazz-fusion bands like Chick Corea, Weather Report, Soft Machine and the progressive rock magic of Gentle Giant.
His fusion efforts of the early 80's in South America, during which he appeared at top venues and recorded with Pedro Aznar (formerly with Pat Metheny Group), Ruben Rada, and the legendary band, Opa with Hugo Fattoruso, attracted media attention in the U.S., where he gained recognition as an upcoming talent in GUITAR PLAYER and JAZZIZ magazines.
In 2007, Beledo released MONTEVIDEO JAZZ DREAMS, featuring Stefon Harris, Randy Brecker, Manolo Badrena, and Mark Walker.
Beledo's 2010 project, ON A MISSION, with his band, The Avengers, featuring Adam Holzman on keyboards, Lincoln Goines on bass, and Kim Plainfield on drums, won critical acclaim on tour in South America through Argentina, Brazil and Uruguay, gaining excellent reviews in Japan, the U.K., France, Germany, and many countries around the world. The band toured Brazil, Argentina and Uruguay, headlining Montevideo Jazz Festival, Buenos Aires Jazz Festival, Cordoba Jazz Festival.
As a session musician and side man, he has worked with South African Jazz band, Ojoyo, featuring saxophonist and band leader, Morris Goldberg; drummer, Anton Fig and bassist Bakithi Kumalo. Other dates had included amazing musicians like violinist Mauro Pagani of  PFM, Jimmy Haslip, Jeff Berlin, and Mino Cinelu.
Additional outstanding Moonjune Records collaborations included work with the extraordinary Indonesian World Jazz Fusion band, Simak Dialog, and with Indonesian superstar guitarist, Dewa Budjana.
Versed in classical theory, guitar and piano, composition and technique, adept in the traditional styles of his birthplace, drawing inspiration from vast and diverse modern musical forms, Beledo has earned his place among the most sophisticated, versatile, and gifted artists of our time.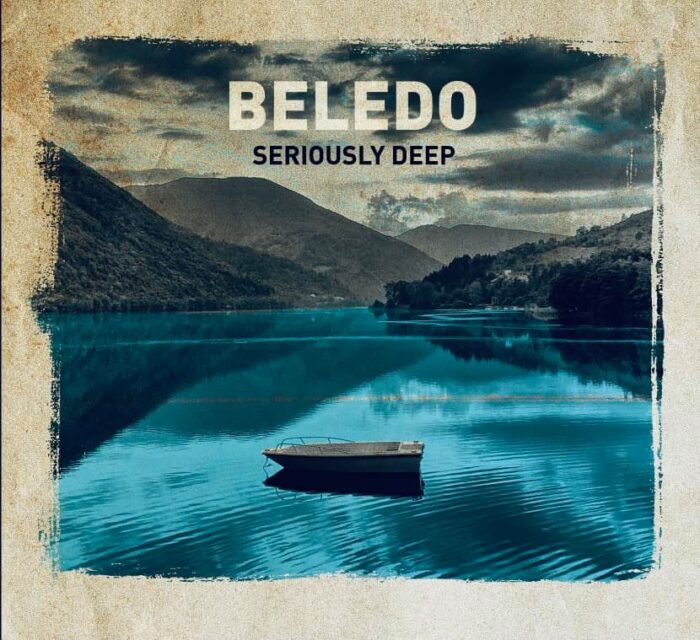 Links
https://beledo.com/
https://beledo-moonjune.bandcamp.com/
https://www.facebook.com/bele.beledo
https://www.facebook.com/beledomain