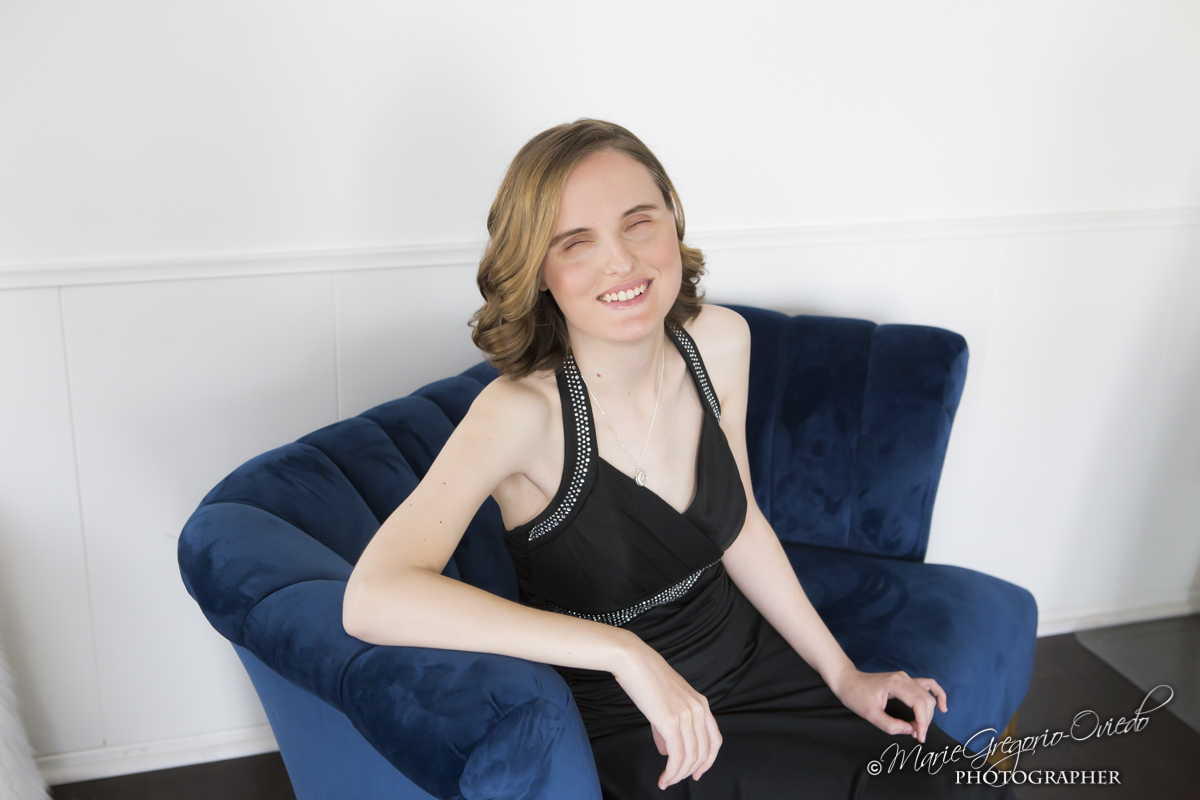 Composer and multi-instrumentalist Rachel Flowers first touched the piano at the age of 2 1/2. Actually, she hit the piano, with a hard, plastic toy. This event was immediately followed by her first piano lesson.
At 4 1/2 years old Rachel began her formal music training through the Southern California Conservatory of Music. This was later supplemented by private flute lessons, courses at The Academy of Music for the Blind, and tutoring in advanced jazz improvisation through the Thelonious Monk Institute of Jazz. Currently, Rachel continues her musical education with private lessons in voice and violin.
Rachel's informal music training… well, that's a little harder to track. She calls them "phases." They are more like obsessions – periods of intense, concentrated study of an artist, band, or composer. Among her phases – Earth, Wind and Fire, Rachmaninoff, Minnie Ripperton, The Grateful Dead, Steven Wilson, Gyorgy Ligeti, Frank Zappa, Stevie Wonder, Amy Winehouse… the list goes on…
In the year 2014, Rachel met film director Lorenzo DeStefano. From that meeting came two years of filming, which produced the feature length documentary, Hearing is Believing. The film enjoyed a successful run in film festivals and screenings throughout the country and is now available on DVD and BluRay, plus Video On Demand. The accompanying soundtrack album features 5 of Rachel's original compositions, plus covers of pop, jazz, and classical pieces, and collaborations with grammy winners Arturo Sandoval and Dweezil Zappa.
2016 also saw the release of Rachel's debut album, "Listen." Each piece was composed, arranged, performed, and recorded by Rachel. "Listen" combines elements of classical, jazz, and rock in a way that pays homage to her musical heroes while creating a sound that is 100% Rachel.
Rachel's second solo album, "Going Somewhere," was released in 2018, and consists of 13 vocal compositions in a variety of styles, continuing Rachel's tradition of defying categorization.
Rachel is hard at work on her third album, "Bigger on the Inside."
At 27 years old, Rachel has spent virtually her entire life playing, studying, and loving music. She has performed as a solo artist, and with symphony orchestras, jazz ensembles, and rock bands. She has mastered the piano, flute, organ, guitar, bass… ukulele… She composes, arranges, and records her own music, and has even started producing for other artists.
"Listen", "Going Somewhere", and the "Hearing is Believing" soundtrack give us our first small glimpse of all the music that has been brewing inside Rachel since that first time she played "Twinkle Twinkle Little Star," barely able to reach the keys. …and she's just getting started.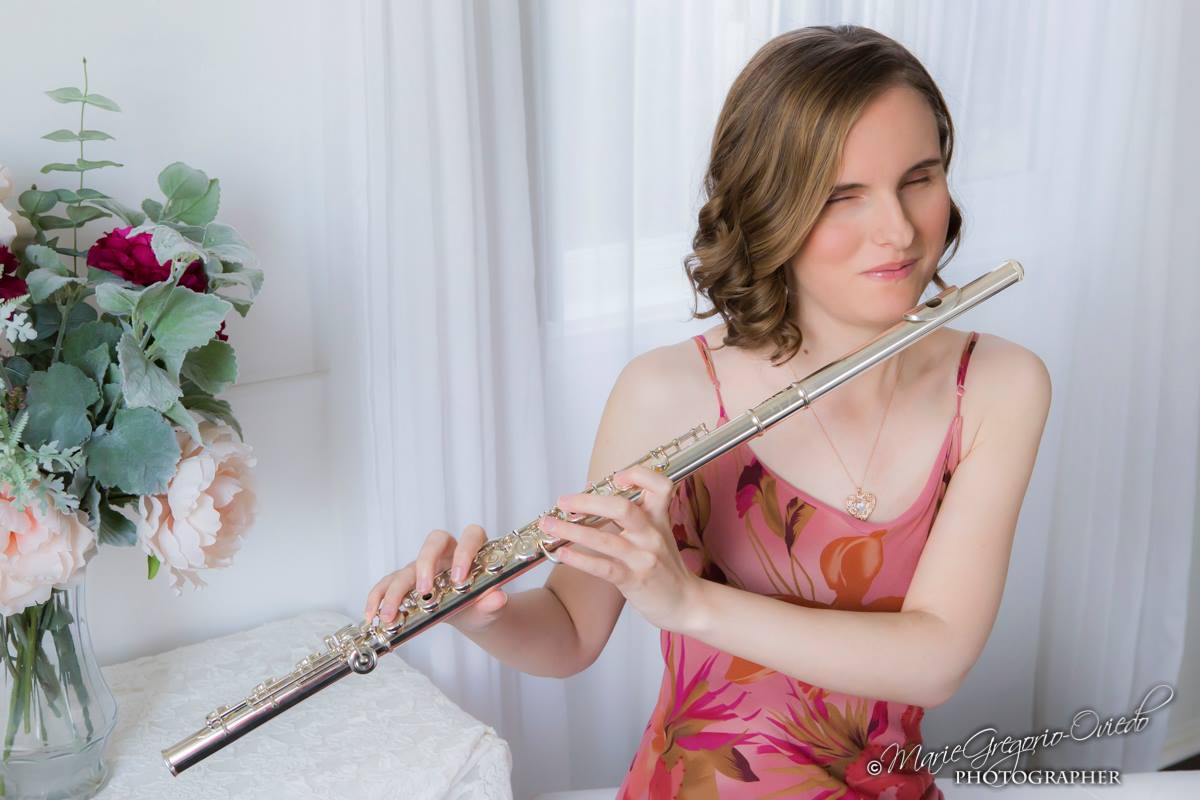 Discography
Hearing is Believing (documentary soundtrack, 2016)
Listen (2016)
Going Somewhere (2018)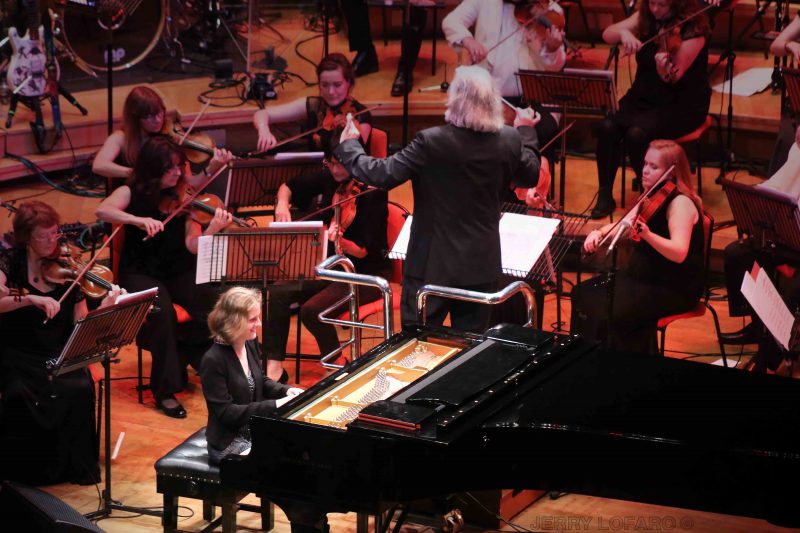 Website: http://www.rachelflowersmusic.com
Facebook: https://www.facebook.com/RachelFlowersMusic/