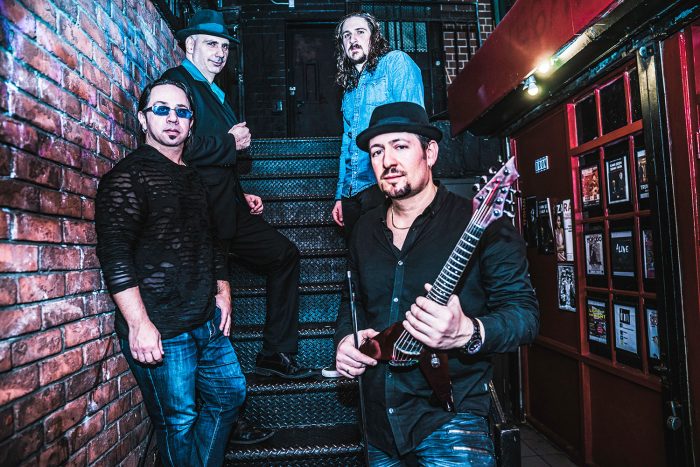 Led by electric violinist/vocalist Joe Deninzon, who has been called The Jimi Hendrix of the electric violin, Stratospheerius has showcased their "frenzied melange of  progressive rock, jazz fusion and funkabilly" throughout the world.
The New York-based group has opened for Martin Barre, Alex Skolnick, John 5 & The Creatures, Gary Hoey,  Mike Stern, Tim Reynolds, Mickey Hart, and John Scofield, among many others.
The group's influences include Yes, Spock's Beard, Muse, Frank Zappa, Mahavishnu Orchestra, and King Crimson.
Stratospheerius was a winner of the John Lennon International Songwriting Competition the Musicians Atlas Independent Music Awards. They have been featured in Progression, Relix, Downbeat, and Jazziz, among other publications.
Their latest CD on Melodic Revolution Records,  Guilty of Innocence, has been widely acclaimed by critics and fans.
Discography
1998 – Electric/Blue
2002 – The Adventures of Stratospheerius
2004 – Live Wires
2007 – Headspace
2012 – The Next World
2017 – Guilty of Innocence
Band Lineup
Joe Deninzon – vocals, electric violin
Jason Gianni – drums
Paul Ranieri – bass
Michaelangelo Quirinale – guitar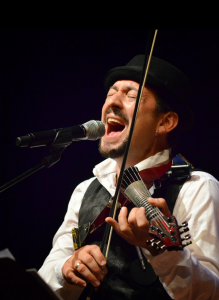 Website: https://stratospheerius.com
MRR Website: https://mrrmusic.com/joe-deninzon-stratospheerius/
Facebook: https://www.facebook.com/stratospheerius/
Twitter: https://twitter.com/stratospheerius
Twitter: https://twitter.com/joedeninzon
Instagram: https://www.instagram.com/stratospheerius/
YouTube: https://www.youtube.com/channel/UC7RSICpqKgZ2IRsreeYtWZQ