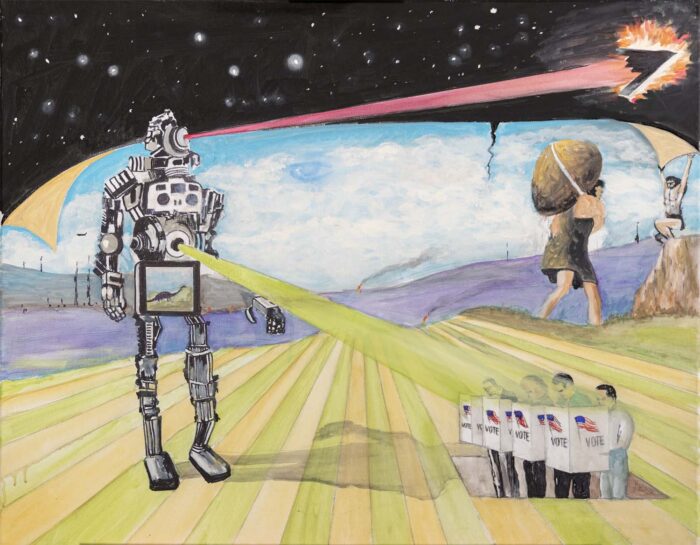 Paul Whitehead created a new painting inspired by his cover art for "Giants" by Days Between Stations while listening to the album in its entirety on a December 5th show extension of Moogvember. Paul joined us on Zoom from his new gallery opening at The Hive in downtown Los Angeles and Sepand and Oscar joined us from their home studios, as well as Durga McBroom who performed some of the vocals on the album.
The painting is available by auction here:
https://bmf.betterworld.org/…/paul-whitehead-giants-by-DBS
All proceeds from the sale of the painting will go to The Bob Moog Foundation!
Thank you, Paul Whitehead!
Auction winner wins the painting. Paul Whitehead retains the copyright to the original artwork and the right to sell the image. Auction winner may not sell copies, prints or photographs of the painting or use the image for any commercial purpose.
Auction winner will also be responsible for the costs of shipping the painting or has the option of picking it up at Paul Whitehead's gallery in Ventura, CA.
Watch a video preview of the painting event created by videographer Erik Nielsen…