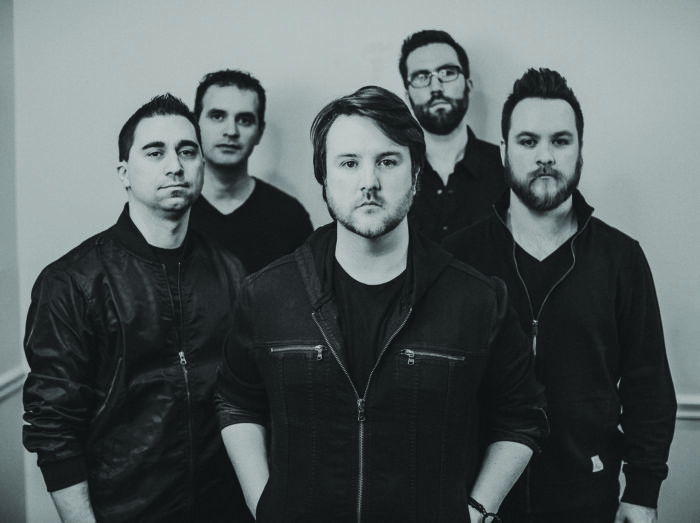 Mile Marker Zero was formed in 2005 when brothers, vocalist Dave Alley and drummer Doug Alley, alongside childhood friend keyboardist Mark Focarile, and original bassist Tim Rykoski met guitarist John Tuohy at Western Connecticut State University. They released their debut EP, The Haunted, in 2006, and began to captivate audiences as they were seen performing alongside the likes of Porcupine Tree, Underoath, Spock's Beard, and Devil Wears Prada.
Having created a buzz on the Northeastern prog circuit, the band returned to the studio to record their debut full-length effort in 2009, and were the first-ever unsigned artist to be featured in the popular Harmonix/MTV Games videogame series, Rock Band.
MMZ continued to make several live appearances, including gigs with Periphery, Scale the Summit, Nothing More, Adrenaline Mob, Fair to Midland, and more. In 2014, the band released the electrifying Young Rust EP, which was lauded as "a must-listen for fans of commercial progressive music" (Metal Insider) and saw the band receive the award for "Best Band (Connecticut)" at the 2016 New England Music Awards.
In 2017, bassist Jaco Lindito joined the band to complete the current line up and produce the band's latest work THE FIFTH ROW, a concept album released in March of 2018. The narrative of the album is focused on the exponential growth of Artificial Intelligence, and its effects on humanity. It has received rave reviews stating "The Fifth Row is remarkably confident, meticulously mapped out, and ceaselessly interesting, making it the band's crowning achievement thus far and one of the first great genre albums of 2018."
Band Lineup
Dave Alley – VOCALS
John Tuohy – GUITAR
Mark Focarile – KEYBOARDS
Jaco Lindito – BASS
Doug Alley – DRUMS
https://mmzofficial.bandcamp.com
http://www.youtube.com/mmzofficial
Digital Warrior Live at Rosfest: https://www.youtube.com/watch?v=Vzj9qFOJPvY
The Architect Live: https://www.youtube.com/watch?v=alI11gv-Ysw
http://www.facebook.com/milemarkerzero
https://www.instagram.com/mmzofficial/
https://twitter.com/mmzofficial