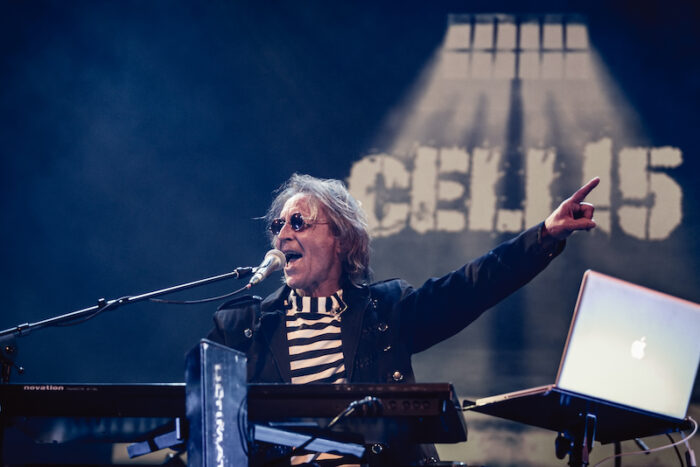 Cell15 is the brainchild of Robert Scott Richardson. In 2011, Robert had decided he wanted to write the progressive rock style that he loved. Raised on the great prog of the past, his love for King Crimson, Gentle Giant, Yes, Genesis and Pink Floyd influenced this musical decision. Twenty years of recovery had given him the subject matter, the advantage of owning his own recording studio gave him the place to work, and Cell15 was born. The idea of a concept album to tell the story of what happened twenty years ago to present served as the guide for where the music would go.
"This is the first time I had the lyrics in mind before the music was written. I had to keep the focus on the story being told."
From the first recoil of the complex kit's snare drum, followed by locomotive-strength symphonic keys, listeners are propelled like shot in a sling into Cell15's powerful breakthrough debut album, "Chapter One." This is a driving progressive rock concept album that's befitting of the most-capable, well-powered sound system. Cell15's Chapter One album goes beyond masterful poly-rhythmic drums, full-bodied keyboards and driving bass, though. It's one hell of a story that portrays a dark life, capture and prison time, followed by twists of realization, understanding and an epic light show conclusion that begs for cathedral acoustics.
Listeners are strapped into this soulfully sung script that was penned over a 20-year timeframe.
Cell15 will remind listeners of Transatlantic, Genesis and IQ, but its classic rock influences and meaningful vocals would also entice any Kansas or Queen fan.
https://www.youtube.com/channel/UC8ocIJ7BXNOYHpAtjUmHi1Q
https://www.facebook.com/cell15band/
https://twitter.com/cell15band
https://www.instagram.com/cell15band/