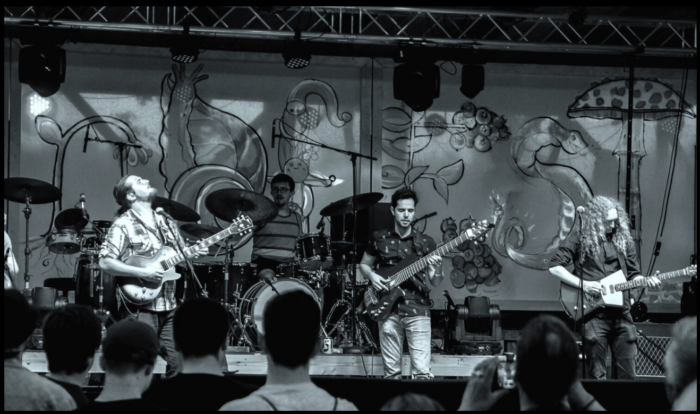 Drawing from a broad palette of influences, GNARBOT strikes a unique balance between complex structure and daring improvisation. A true democracy in the way of creative contribution, the sum of its parts is a force to be reckoned with.
GNARBOT was founded in 2017 after a few jams between Zach LoPresti (guitar), Rodrigo Pichardo (bass) and Chris Paprota (drums) resulting in the writing of the band's first couple of songs. A few weeks later Zack Smith (guitar, vocals) became the 4th member and the quartet released their first EP titled Sun Sessions, entirely recorded live, later that year.
Since its inception GNARBOT has been focused on spontaneous improvised performances over progressive, fusion and metal grooves, stretching the boundaries of what can be done both musically and technically within this aesthetic framework.
https://gnarbot.bandcamp.com/
https://www.facebook.com/gnarbotband/