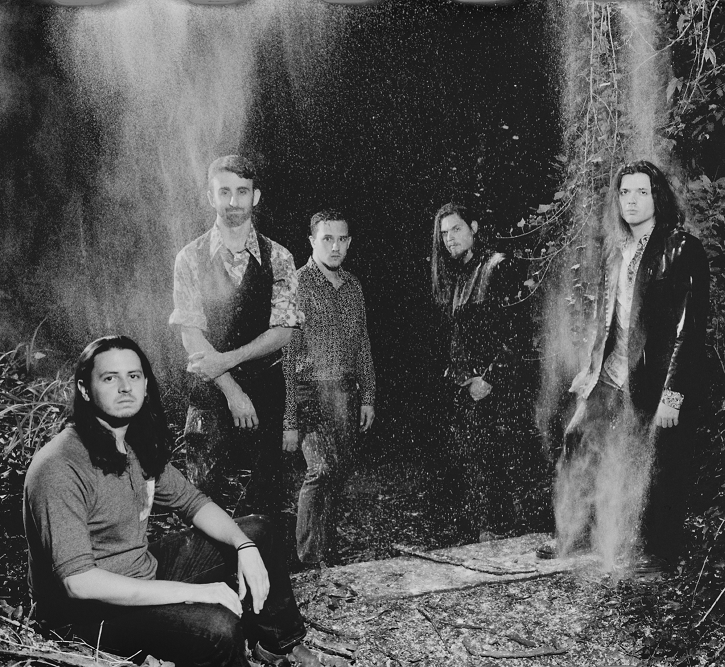 "Challenging, modern, and frequently scintillating …an incredible future" are the words Prog Magazine used to describe The Tea Club.
Formed in the mid 2000s by brothers Patrick and Dan McGowan, The Tea Club have been grappling with the confines of rock music over the span of four critically acclaimed albums. Their signature lush harmonies, alternate guitar tunings, and emotive lyricism serves as a core to their wild experimentation with style and instrumentation. Their live performances are visually dramatic: backdrops accompanying a raw and explosive stage presence. Their sound is dynamic, vibrant, and eclectic, with comparisons to anywhere from early Genesis, to Oceansize or Radiohead.
Since 2008, acclaimed Producer/Engineer Tim Gilles (Anthrax, Taking Back Sunday, Jeff Buckley, Thursday), discovered the band and recorded, produced, and mixed their four studio albums. In support of their most recent album Grappling, The Tea Club performed with Haken, Toby Driver (John Zorn, Kayo Dot, Maudlin the Well), and Bent Knee, and embarked on an extensive tour with Thank You Scientist and Moon Tooth.
The Tea Club consists of Patrick McGowan (Guitar, Vocals), Daniel McGowan (Guitar, Vocals), Jamie Wolff (Bass), Joseph Dorsey (Keyboards), and Daniel Monda (Drums)