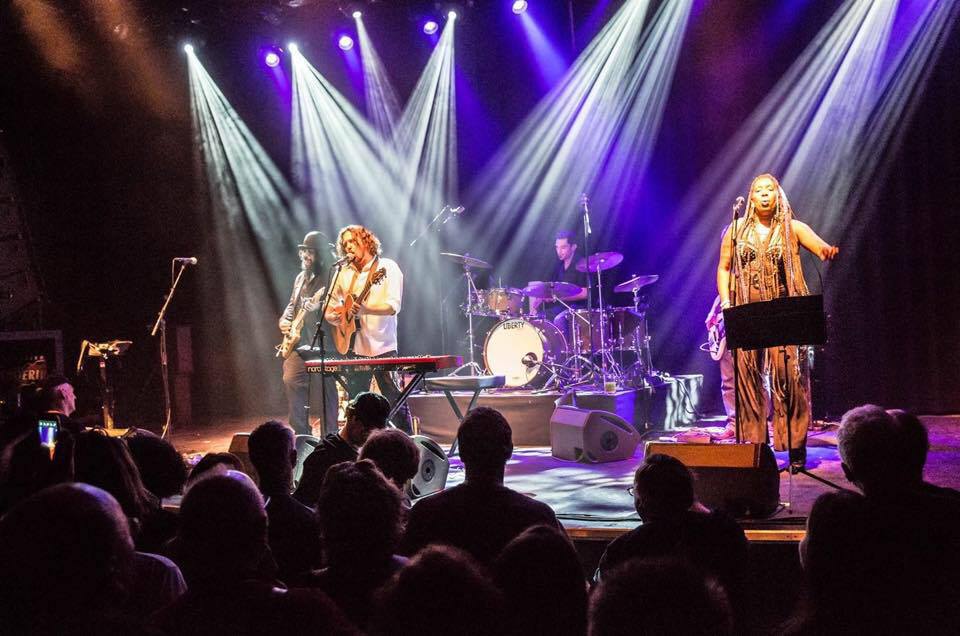 ProgStock Kevin Gilbert Tribute Expands with A Tribute To Genesis!
We are also pleased to announce that the ProgStock 2017 Festival's special Kevin Gilbert Tribute has been reborn with a new line up and will now also include select songs from Genesis' Lamb Lies Down on Broadway in addition to songs from Thud, Toy Matinee and more!
"Dave Kerzner and Friends" will be leading a new expanded Kevin Gilbert & Genesis tribute performance, with special guests including Francis Dunnery (It Bites), Durga McBroom (Pink Floyd) and more.
In the mid-90's Dave Kerzner performed in Kevin Gilbert's band as part of Thud, as well as with Giraffe on a Kevin Gilbert-led live performance of The Lamb Lies Down on Broadway. You can watch Dave performing songs from Giraffe's 1994 performance of "The Lamb" here: https://youtu.be/s4Ml1QDdNZ0
Francis Dunnery sang on "Dancing With The Moonlit Knight" on Steve Hackett's "Genesis Revisited 2" album and has been working on a new tribute album for the entire "Lamb" done with Dave Kerzner, Nick D'Virgilio and guests from various well known progressive rock bands. Here's a clip to get you excited about their upcoming Lamb tribute! https://soundcloud.com/sonicelements/in-the-cage-sonic-elements
Durga McBroom, long time singer with the band Pink Floyd, worked with Kevin in the early 90s as well. Kevin produced her first demos. Fernando Perdomo and the rest of the Dave Kerzner Band are all fans of Kevin's songs and they are excited to perform them for the first time exclusively at ProgStock 2017.
Special note about last minute changes to the show roster. With Echolyn being forced to bow out of the ProgStock Festival for medical reasons and Randy McStine having to send regrets with his group, both the Saturday night headlining spot and the Sunday Kevin Gilbert Tribute show were left vacant. The ProgStock Festival team thanks Dave, his band and guests, for stepping up and stepping in on such short notice to help us with our goal to make this festival an unforgettable weekend of progressive rock! Don't miss the Dave Kerzner Band with special guests at ProgStock 2017!
Get your tickets now through the Union County Performing Arts Center box office:
http://www.ucpac.org/event/6bfb302bf0976eed226c8013a675eb1a
For more festival information: