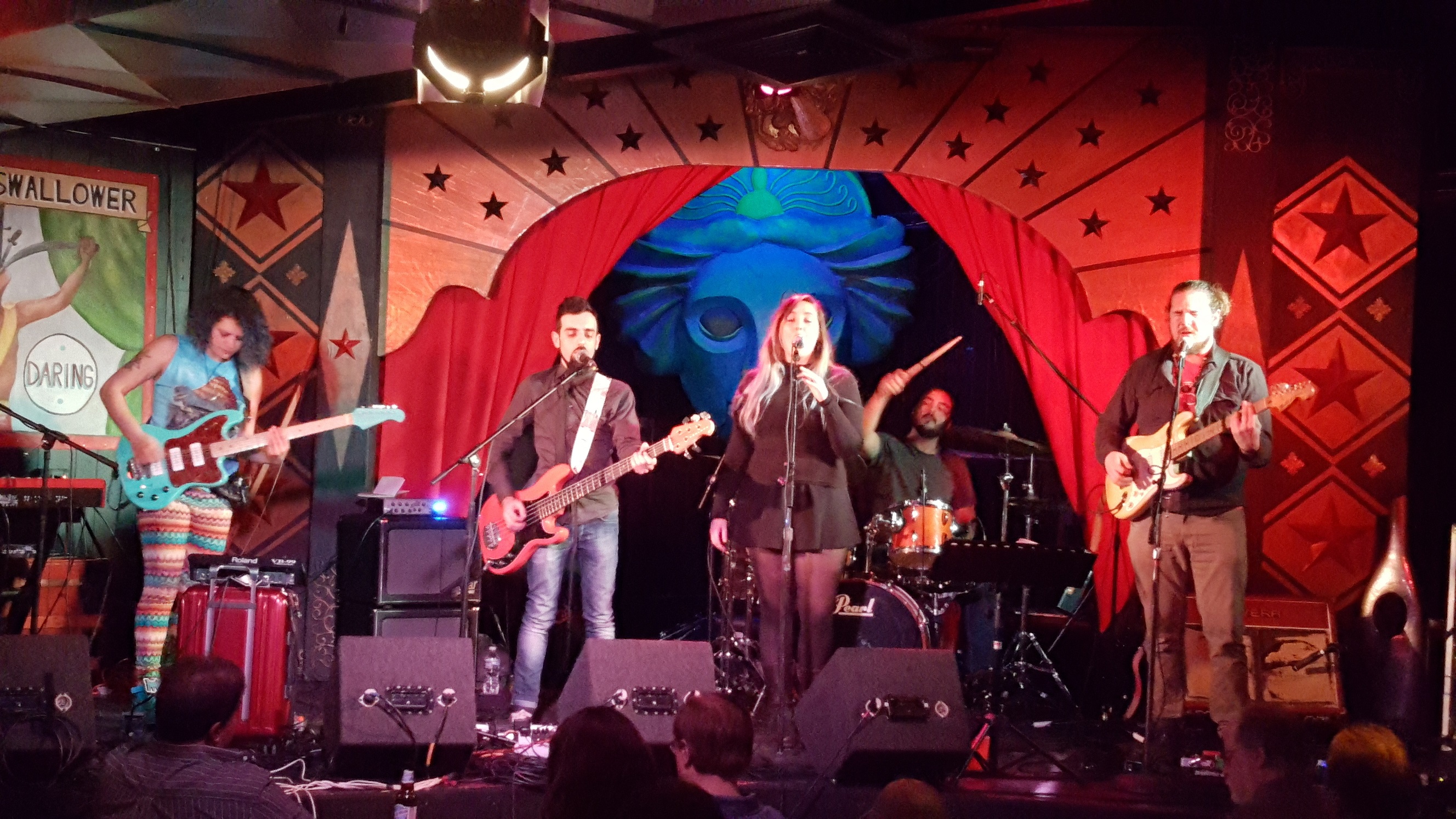 EchoTest is a band led by Julie Slick and Marco Machera. They have recently added three more musicians to their roster, filling out a five piece modern prog band.
Julie is a virtuoso bassist and composer known for her wide array of unique tones and substantial melodic invention. Throughout her career, she has developed a distinctive voice through international performances and recording with acclaimed first class musicians in both the progressive rock and jazz communities (with the Adrian Belew Power Trio, Crimson ProjeKct, EchoTest, R_M_S, Motzer Slick Ti, PAPER CAT, and Springs).
EchoTest's new album explores new heights in the duo's collaboration with the third release: "From Two Balconies". Displaying an even higher production value, a new member (drummer Alessandro Inolti), many more guests (Pat Mastelotto, Tim Motzer, Ali Wadsworth, Ian Gray, Greg Rosen, and Sarah Anderson), the record is a departure from the heavily instrumental and bass-dominated "Fourth Dementia" (2014) and "Le Fil Rouge" (2015). The tracks chronicle a contemporary tragedy, the resulting resonance of characters trapped in a tempestuous tormented limbo. It features lead vocals on 7 out of 10 tracks—Marco takes this role on a few songs, but he also shares this job with Mike Visser (Imaginary Tricks) and Claire Wadsworth. "From Two Balconies" is a modern-sounding, yet classic record that defies genres, showcasing music that is truly progressive in nature. Featuring artwork by the legendary Derek Riggs.
Website: http://www.julieslick.com/
Facebook: https://www.facebook.com/slickmachera/
Twitter: https://twitter.com/echotestmusic
YouTube: https://www.youtube.com/user/julieslick/
Bandcamp: https://echotest.bandcamp.com/
Spotify: https://open.spotify.com/search/artists/echotest