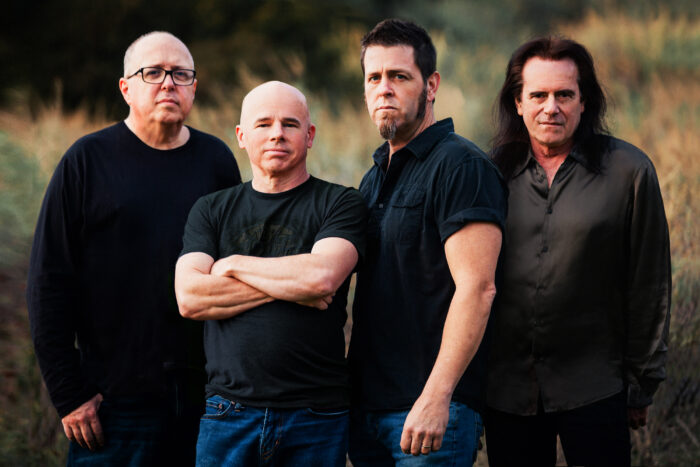 Pattern-Seeking Animals, the California-based prog band featuring Ted Leonard (lead vocals & guitars), Jimmy Keegan (drums & vocals), Dave Meros (bass), and John Boegehold (keyboards) has been around for about four years but has already released three well-received albums on InsideOut Music.
As John explains, "Originally P-SA was intended to be a recording project but as the debut album coming together, we started talking seriously about doing it as a live band." 
Their latest album "Only Passing Through" was released in 2022 followed by the band's first live shows at RosFest and Cruise To The Edge.
"We decided that this music would be a challenge for a four-piece band to pull off live," says drummer Jimmy Keegan, "so we've enlisted two additional multi-talented musicians, Walter Ino (guitar, keys, vocals) and Dennis Atlas (keys and vocals) to cover all the bases." 
The band is scheduled to play at ProgStock in Rahway, NJ, in October and has been recording their fourth studio album which will be released sometime in 2023.
Band Lineup
Ted Leonard – lead vocal and guitar
Jimmy Keegan – drums and vocals
Dave Meros – bass
Walter Ino – guitar, keys, mandolin, vocals
Dennis Atlas – keys and vocals
Links
Latest Release