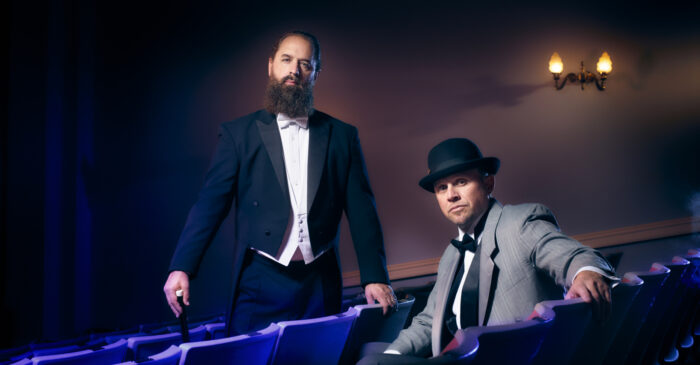 Hailed as "…the new face of American Prog" (ProgRadar) Nashville-based Rock band Evership blends Progressive rock composition with Classic Rock production to deliver a powerful and approachable 70s-style sound. Lauded by PROG magazine as "Glorious retro prog confections.." (#97), fans of Led Zeppelin, Kansas and Styx, to Genesis, Yes, King Crimson and Rush will have a familiar yet unique experience.
Their solid and impactful eponymous release (2016) was one of the best received modern rock debuts according to many prominent prog outlets. The sophomore effort "Evership II" (2018), with the award-winning "The Serious Room", catapulted them to the forefront of the prog rock world and to mainstage festivals such as RosFest and Progstock. Their latest release "The Uncrowned King – Act I" (2021), an ambitious Rock Opera, made scores of 'Best of 2021' lists, and Progressive rock 'Song of the Year' with "Wait". The anticipated Act II is to be released in October 14th, 2022.
Evership is the conceptualization of composer, multi-instrumentalist and producer/engineer Shane Atkinson who, after a decade in the Nashville music scene, left to raise a family. Years later he returned to music and began recording what had lay dormant over the years of hiatus. In 2013 Shane met Beau West, the lead vocalist, through a mutual friend and they formed Evership.
Links
Website: https://www.evership.com
Store: https://www.evership.com/store.html
Facebook: https://www.facebook.com/evershipband
Instagram: https://www.instagram.com/evership_band/
YouTube: https://www.youtube.com/channel/UCekzGV7LlVF6uML4HTnT3cQ
ProgStock 2022 will feature a special visit from Evership's Shane Atkinson and Beau West, including:
Meet and greet with Shane and Beau
Special pre-release album listening party for Evership's new album, The Uncrowned King – Act 2
A performance by Shane and Beau, featuring Michael Sadler, Joe Deninzon, Rachel Flowers, and Pattern-Seeking Animals
The full band will join us at ProgStock 2023.