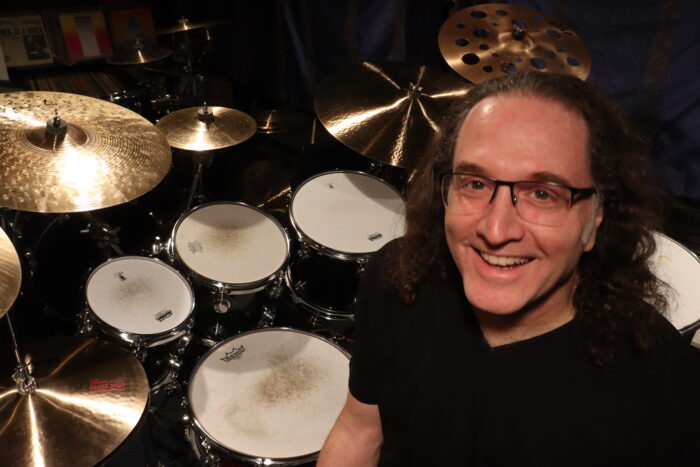 GREGG BENDIAN is a percussionist/composer/producer/educator/podcaster from Teaneck, New Jersey. During his wide-ranging career he has toured internationally and recorded with jazz and progressive artists Pat Metheny, Ornette Coleman, Todd Rundgren, Jan Hammer, The Mahavishnu Project, Cecil Taylor, Keneally-Bendian-Lunn, John Zorn, The Musical Box, Derek Bailey, Nels Cline, and Zoot Horn Rollo, among many others.
Gregg develops and teaches courses in studio production, music history, and composing/arranging at William Paterson University of New Jersey. For the Yale Oral History of American Music, he has curated and contributed over 150 expansive biographical interviews with major figures including Wayne Shorter, Carla Bley, Sonny Rollins, Quincy Jones, Laurie Anderson, Vinnie Colaiuta, John McLaughlin, John Scofield, and Steve Reich.
Bendian is producer/archivist for the Bottom Line Archive of historic concerts. Recorded in concert over 30 years at the Greenwich Village venue, the series features discs by Jack Bruce, Billy Cobham, The Brecker Bros, Lou Reed/Kris Kristofferson, Pete Seeger/Roger McGuinn, and Doc Watson.
An accomplished percussionist and a composer of over 200 works, Gregg has created a body of innovative instrumental music for jazz, rock, percussion (solo and ensemble) and mixed chamber groups, which include his Interzone and Trio Pianissimo bands. His library music is used extensively in CBS-TV's "48 Hours" and "48 Hours Mystery." Gregg's music is published by Iamuziks (ASCAP).
Begun in August of 2020, "The ProgCast with Gregg Bendian" explores in-depth the creative process and musical history of a diverse assortment of cutting edge artists. The ProgCast is available on YouTube and all podcast platforms.
Links
Website: http://www.bendianmusic.com/
YouTube: The ProgCast with Gregg Bendian