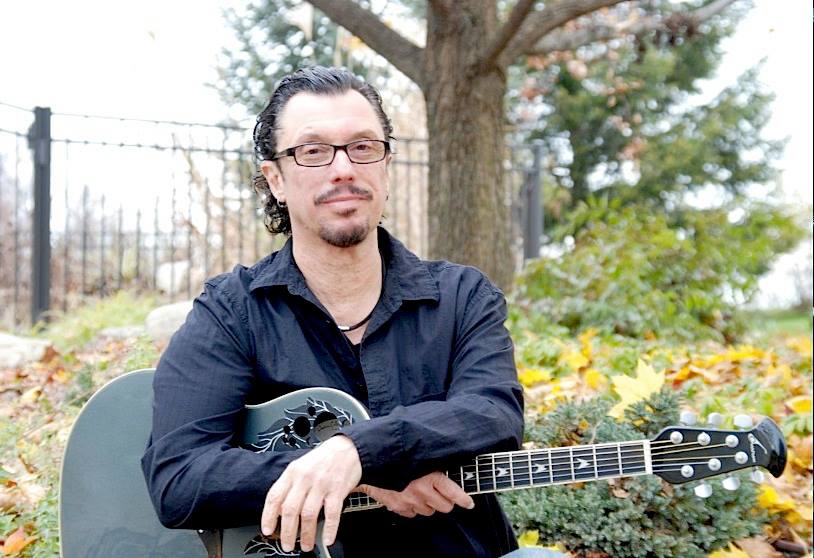 In the April 2017 edition of ION Indie Magazine, Jay Petsko had this to say about Ryche Chlanda and Flying Dreams…
"It is often said that all of our lives experiences have brought us the point we are at today. For most of us, that story, if bottled, could probably be a cure for insomnia. For RYCHE CHLANDA, that story is quite the opposite. Ryche has lived the life of a rock star. A founding member of FIREBALLET, America's first progressive rock band, he has toured the worlkd with RENAISSANCE, jammed with KING CRIMSON, and if you got fit with DENISE AUSTIN in the 1990's, you listened to Ryche Chlanda (he composed and performed her exercise music).
Ryche is naturally very entertaining and he tells quite colorful story. The story of being asked to leave legendary rock band NEKTAR mid-concert, is one of my favorites. As it goes…Nektar was playing in a venue in New England. Ryche was on stage with ROYE ALBRIGHTON, when Roye, threatened by Ryche's virtuosity, turned his back to the audience and said, "If he doesn't leave, I will, and never come back!" Ryche unplugged, left the stage and never looked back. Perhaps the first of many "disconnections".
There are some more stories that aren't quite as funny. One thing about being an artist, is how much of yourself you do review. When so much of one's self is exposed, there's a lot more that can be hurt as a result of such vulnerability. Ryche has been f**ked by friends and colleagues alike. It isn't anything new – all artists get f**ked and Ryche has ben f**ked by the best…most notably PLAYBOY and LATOYA JACKSON. Due to terms of the settlement, we can really discuss the story in detail. But let's just say…both have had bouts of amnesia. One forgot and the other forgot to pay. Shoulda, coulda, woulda, Ryche was offered roles with FOREIGNER and BRYAN ADAMS. He declined. If hindsight were 20/20, no one would ever miss a "connection", would they?
Looking back at Ryche's career, one would think there would be enough for a great book. Ryche doesn't agree. After some health scares and complete recovery, his phoenix is ready to fly – or more appropriately, add one more chapter, entitled "Flying Dreams".
Flying Dreams at its core is Ryche Chlanda, RON BIENSTOCK and KENDALL SCOTT."
Read the entire article and interview here…
The self-titled debut LP by Ryche Chlanda and Flying Dreams was released in Summer 2018.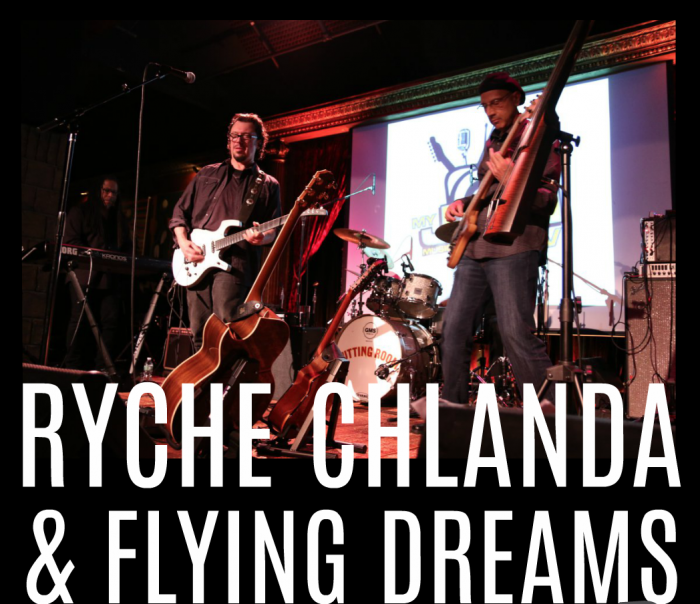 RYCHE CHLANDA – Electric/Acoustic Guitars, Vocals – Ryche is an accomplished guitarist, producer and composer. He was a founding member of one of America's first progressive rock groups, Fireballet. He has proven himself to be an unsung hero in the progressive genre as guitarist and songwriter. He has played with the progressive band Nektar and has toured the world with the renowned classical progressive band Renaissance. Ryche is an awarding winning movie soundtrack composer. He composed the title track for the movie Key Exchange and won an award for the independently produced movie The Rising. As producer, he has produced for various artists as well as the self-titled Ryche Chlanda and Flying Dreams LP released under The Transglobal® Record Label Distributed through Sony's The Orchard.
RON BIENSTOCK, ESQ. – Bass Player – As a performing and recording musician, Ron has performed extensively with various major recording artists. He co-founded "The Suits", has appeared on Conan O'Brien, and has played with many top-tier bands including the Spin Doctors, Blues Traveler, and Eric Burden and the Animals. Ron was editor-in-chief and publisher of International Musician & Recording World Magazine and General Counsel to Hoshino, U.S.A. (manufacturer of Ibanez Guitars, electronics, and Tama drums). He currently represents Ryche Chlanda and Flying Dreams, along with Steven Wilson and Dream Theater.
KENDALL SCOTT – Keyboards, Electric Guitar – Kendall was raised on a steady diet of the classical and jazz masters from an early age. By junior high school, his spectrum had broadened into anything he could get his hands on, from rock, funk and fusion to progressive, avant-garde and world music. He received much of his training at the Berklee College of Music in Boston before spending many years in the Washington D.C., New York, and Los Angeles music scenes. He has performed with various bands, including Project Object.
JAY DITTAMO – Drums – Jay is a drummer, percussionist, music composer, and producer. He has played with The Frank Zappa Band, Bucky Pizzarelli, Chuck Berry, The Duprees and The Crests, amongst many others. He has performed at the Rock and Roll Hall of Fame, the United Nations, and for the 2010 New Jersey Hall of Fame. Jay has played on TV and movie soundtracks, including producing a musical score for the classic 1931 movie, "Frankenstein".

Discography
Ryche Chlanda and Flying Dreams (2017)
Website: http://rychechlandaflyingdreams.com
Facebook: https://www.facebook.com/rychechlandaandflyingdreams/
YouTube: https://www.youtube.com/channel/UCA-CcFSiae6H-1217ZCeKzg