Dark Beauty mixes elements of contemporary hard rock, classic progressive rock and opera to tell the dark, rich stories that could only come from lead singer Liz Tapia's mind. The band was formed to record a three-album cycle telling the tale of The Dark Angel, her fall and hopeful redemption. While she's passionate about the music, Liz says "it's really all about the story. I want to pull the audience into The Dark Angel's world."
Liz Tapia is a lyric soprano, whose smooth, warm, versatile voice adds multiple textures to the epic music she writes and performs. She draws influence from Annie Haslam, Amy Lee and Inva Mula. Liz's background in acting, film and musical theater all affect the musical scope and cinematic feel of her work.
Bryan Zeigler is a founding member of Dark Beauty as lead guitarist and co-writer. He has been playing guitar for thirty years in mostly progressive, sometimes humorous, usually original bands. His guitar influences include David Gilmour, Ty Tabor and Steven Wilson, and he currently plays with melodic progressive rockers 3RDegree and fronts the prog-punk insanity of Jaded Babies.
Katie Pachnos is a classically-trained keyboardist and electric harpist who has toured with progressive metal bands Fates Warning and Infinite Spectrum and performs as a guest instrumentalist for NYC-based prog and metal acts. When she is not playing live, she can be found creating split-screen electric harp covers of songs in the prog and symphonic metal genres.
Bassist Mike Diamantopoulos and drummer Greg Schwab have been playing together since 1992. Mike is a veteran of the New York City music scene, and is currently studying jazz. He has played with numerous rock and progressive groups including Canvas Radio, Visualist and 3rdKind. He's sponsored by Warwick, and plays traditional, fretless and upright bass.
While Greg Schwab considers himself a "semi-serious" guitar player, his true calling is percussion. Greg is self-taught, starting by air drumming along with Slayer, and influenced by Metallica, Rush and Megadeth, and more recently by progressive rock and metal. Schwab credits skateboarding in helping him learn music "because it taught me balance, coordination, endurance, reward, sacrifice, discipline and how to push myself to excel on a daily basis."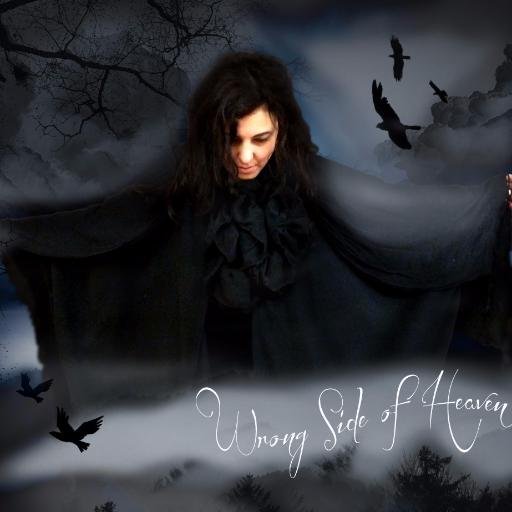 Band Lineup
Liz Tapia – Lead vocals
Bryan Zeigler – Guitar
Katie Pachnos – Keyboards and Harp
Mike Diamantopoulos – Bass
Greg Schwab – Drums
Discography
Fall From Grace (2016)
Website: https://darkbeautymusic.com
Facebook: https://www.facebook.com/DarkBeautyMusic
Twitter: https://twitter.com/DarkBeautyMusic
YouTube: https://www.youtube.com/LizTapiaDarkBeauty