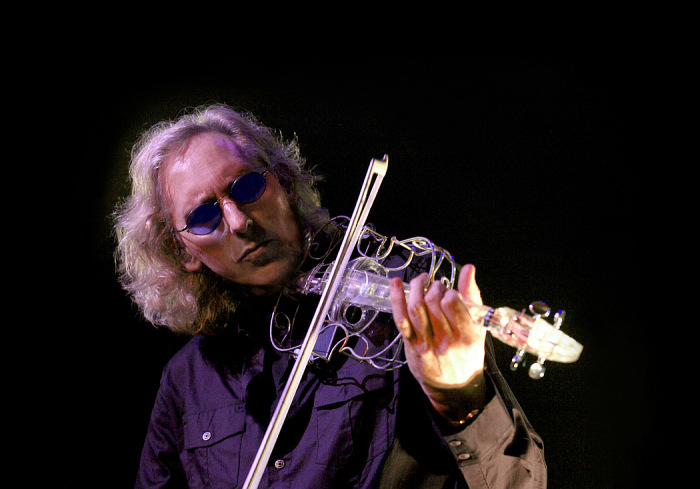 After almost five decades of pioneering work, and having been on the defining edge of early synthesis, rock violin, progressive-rock, art-rock, computer recording and contemporary world music—Eddie Jobson enjoys a worldwide reputation as the 'definitive musician' as he continues to forge a path of musical innovation in all areas of music.
Best known both as the legendary keyboardist and co-founder, composer and producer of progressive supergroup 'UK,' and as the world's top exponent of the electric violin, Jobson's playing and compositions have been featured on more than 60 albums with such groundbreaking artists as Roxy Music, Frank Zappa and King Crimson, as well as guest appearances with Yes, Jethro Tull and with members of Deep Purple and The Who.
Jobson was a child prodigy pianist and violinist, starting formal music lessons at the age of 7.  By the age of 17, he had acquired a worldwide record deal with Warner Bros. to record his first album as a member of the pioneering progressive-rock band Curved Air – an album that would present us with Jobson's first classic prog-rock composition "Metamorphosis."  A side-project as pianist and orchestrator for Bryan Ferry led to Jobson becoming a full member of Roxy Music at the age of 18, contributing to their first number-one album as synthesist and electric-violinist.  Replacing synthesist Brian Eno, Eddie's proficiency in re-sculpting and professionalizing the Roxy sound played a major role in the band's burgeoning success and their considerable influence on the nascent new wave movement; the so-called 'Jobson-era' of Roxy Music (1973-1976) is now considered the pinnacle of the band's creative excellence, producing such classic art-rock tracks as "Song for Europe," "Street Life," "Love is the Drug," Jobson's own "She Sells" and "Out of the Blue" featuring Eddie's acclaimed electric-violin solo.
After working with King Crimson and Frank Zappa, Jobson – still only 22 – formed UK with Bill Bruford (Yes), John Wetton (King Crimson) and Allan Holdsworth (Soft Machine).  The following three UK albums would produce more classic Jobson compositions, including "In The Dead of Night," "Presto Vivace," "Carrying No Cross," "The Only Thing She Needs," "Alaska," "Rendezvous 6:02" and "Caesar's Palace Blues."
After his considerable contribution to Jethro Tull's "A" album and world tour, Jobson retired from live concert touring for 27 years, during which time he briefly worked with Yes ("Owner of a Lonely Heart") and recorded several influential solo works including "The Green Album" with studio band Zinc, and "Theme of Secrets"—the world's first all-Synclavier computer-music album and one of the very first all-digital CD releases.  Following the recognition of his electronic scoring abilities, Jobson was invited to compose music for innumerable TV and film projects and became an in-demand choral arranger for Disney as a result of both his award-winning scores and his extensive work with The Bulgarian Women's Choir.
In 2009, Eddie returned to the concert stage producing several world tours with his 'industrial-prog' band UKZ, his all-star, instrumental U-Z Project and, ultimately, several reunion tours of UK with John Wetton and, in 2012, with drummer Terry Bozzio.  In 2017, Jobson was honored with the Lifetime Achievement Award at the Progressive Music Awards in London; shortly thereafter, he announced his permanent retirement from concert touring.
This one-off performance at ProgStock is a rare opportunity to hear the music of UK, as performed by the principal creator of it.  Jobson will be joined by a virtuoso band of world-class players for this very special performance.
UPDATE (8/3/2018): Eddie Jobson has announced on House of Prog's The Waiting Room with the Prog Doctor that the members of his band will be:
Eddie Jobson (keyboards, violin)
Marc Bonilla (bass, vocals)
Alex Machacek (guitar)
Thomas Lang (drums)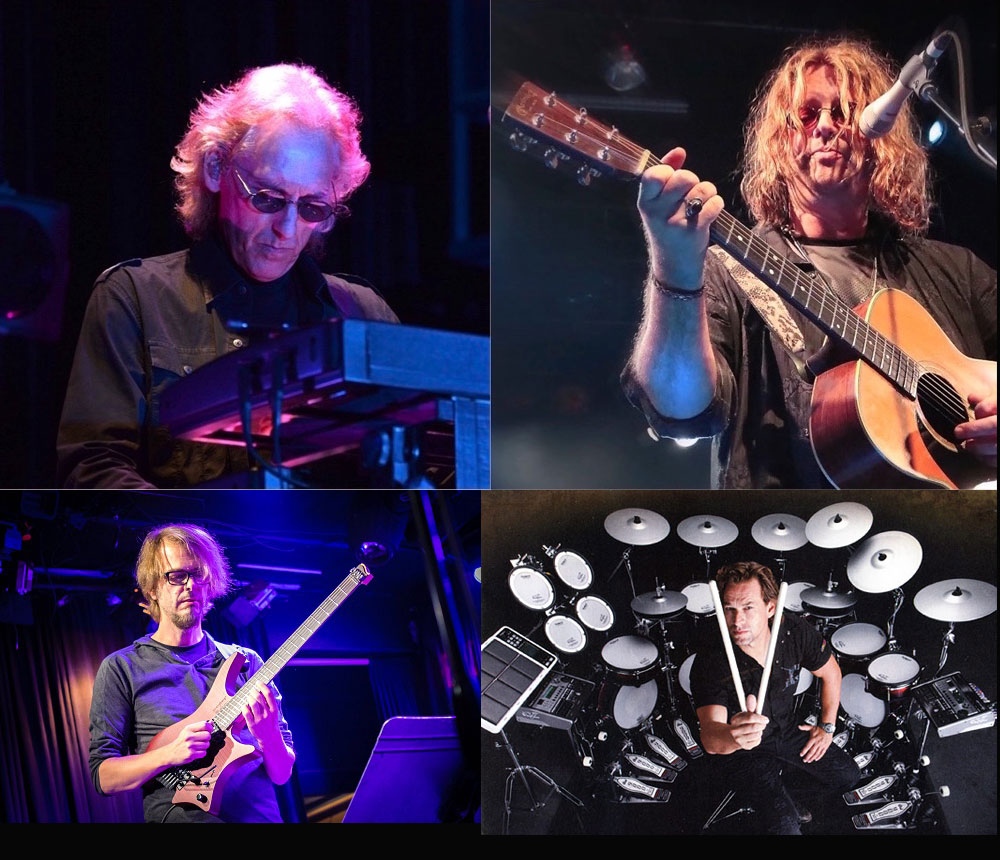 Eddie Jobson Discography
The Green Album (1983)
Theme of Secrets (1985)
Ultimate Zero Tour – Live (2010)
Four Decades (2015)
with Curved Air
Air Cut (1973)
with Roxy Music
Stranded (1973)
Country Life (1974)
Siren (1975)
Viva! (1976)
with Bryan Ferry
These Foolish Things (1973)
Let's Stick Together (1976)
with Andy Mackay
In Search of Eddie Riff (1974)
with Phil Manzanera
Diamond Head (1975)
Listen Now (1977)
Guitarissimo (1986, compilation)
with King Crimson
USA (1975)
with Frank Zappa
Sleep Dirt (1976)
Shut Up 'n Play Yer Guitar (1976)
Studio Tan (1978)
Zappa in New York (1978)
Läther (1996)
Philly '76 (2009)
with UK
UK (1978)
Danger Money (1979)
Night After Night (1979)
Reunion – Live in Tokyo (2013)
Curtain Call (2015)
UK – Ultimate Collector's Edition (2017, recorded 1977-1979)
with Jethro Tull
A (1980)
with UKZ
Radiation (2009)
Website: http://www.zealotslounge.com
Facebook: https://www.facebook.com/EJ.UK.fanpage/
Wikipedia: https://en.wikipedia.org/wiki/Eddie_Jobson