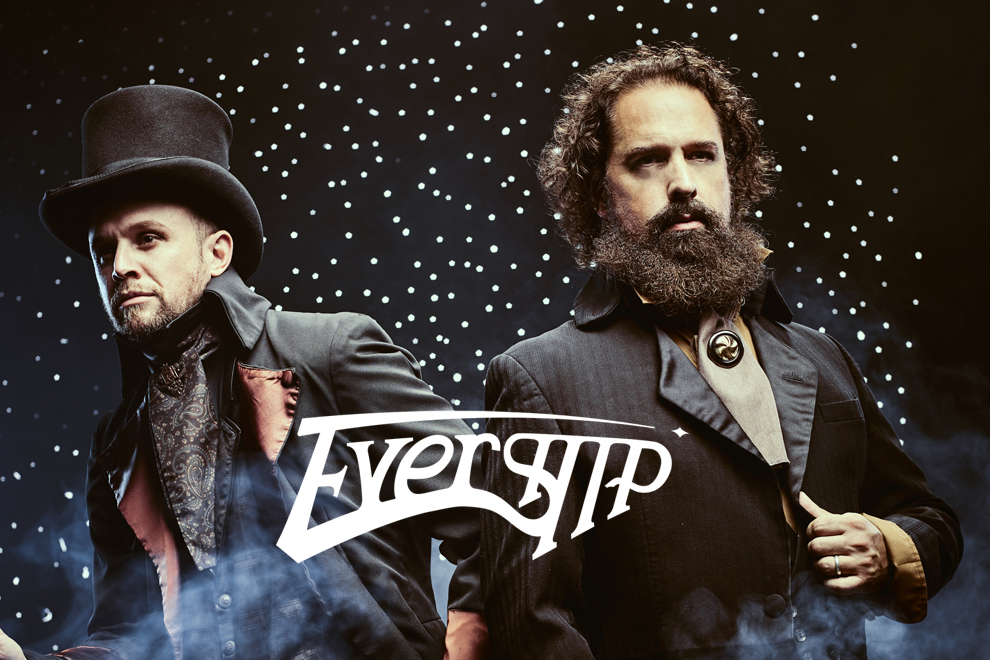 EVERSHIP is the conceptualization of composer, multi-instrumentalist and producer/engineer Shane ATKINSON. Shane played in Nashville bands and as a backup musician for artists in the late 80's and 90's. He made two records with the 90's alternative rock band CURIOUS FOOLS, but after three labels, including false promises from a well-known label that eventually dropped the band, and with the birth of his first child, he decided to leave the music business for the budding software industry.
Shane says he never really stopped writing. "I amassed at least a hundred hours of material. But I was so successful in software, it became nearly impossible to get out. Something like EVERSHIP was bound to happen, it had to happen, I was profoundly depressed."
Finally, in 2005, in response to a dream, he sold their big house in the suburbs, downsized, built a recording studio, and opened a commercial and film music production company to finance the album effort. It would take about ten years to make the record; not just for the actual recording, but for raising a family, building a studio, holding down the production company and remaining business interests, and sifting through the mountain of song material.
After deciding on material for the debut album, demos were started in 2009, but life circumstances halted production until 2013 when Shane shut the music production company down to focus on the record. Shane met Beau WEST, the lead vocalist, through session singer Mike PRIEBE (who sings BGVs on the record, along with Nicelle his wife on violin). Shane says, "I thought it was over. This was operatic music; these kinds of singers just don't exist anymore. Beau was literally an answer to prayer. He had that rare range and tone that sounds great anywhere on the scale. He could handle anything I threw at him, and had such a great attitude as well, which was critical because so much production had already been done."
The earliest recording ("Flying Machine") was performed by Dan SMALLEY on classical guitar and Brandon VESTAL on electric guitar. However, most of the rhythm electric, acoustic and classical guitars were performed by the classically trained Rob HIGGINBOTHAM. Shane's brother James ATKINSON moved into town later in the process and performed the lead guitars, which turned out to be a critical event for the sound Shane was reaching for. With James on guitar, the 'brother magic' (a term James coined to explain their telepathic ability to communicate musically) made the lead guitar production more organic.
The infamous Nashville bassist Jaymi MILLARD rounded out the tracks.
The debut EVERSHIP album release was on July 1, 2016. The release of the Evership project signified both the end of a very long journey and the beginning of another. In essence, that journey is what the music is about.
Evership's biggest live performance occurred at RoSfest 2017 where they wowed the crowd in Gettysburg, PA, and showed that they were were able to faithfully perform their very intricate arrangements.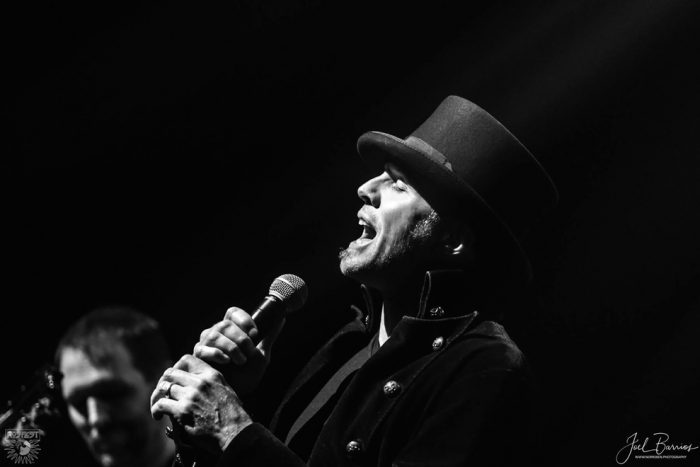 Discography
Evership (2016)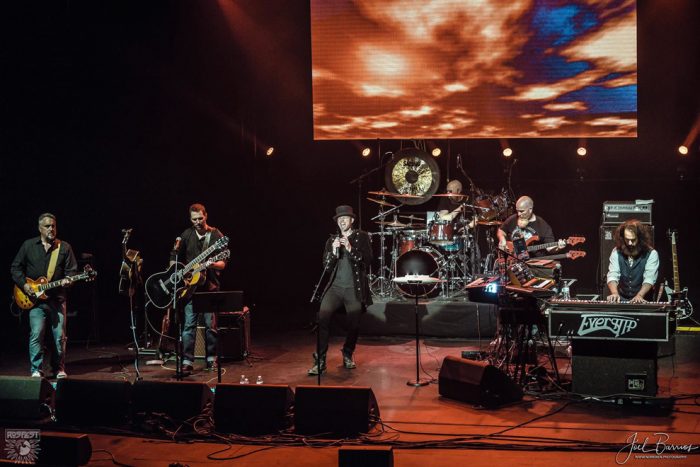 Website: http://www.evership.com/
Facebook: https://www.facebook.com/evershipband
Twitter: https://twitter.com/evershipband
Instagram: https://www.instagram.com/evership_band
YouTube: https://www.youtube.com/channel/UCekzGV7LlVF6uML4HTnT3cQ
Spotify: https://open.spotify.com/album/0Py8sM9HfFWSNYIIg8Nb5N